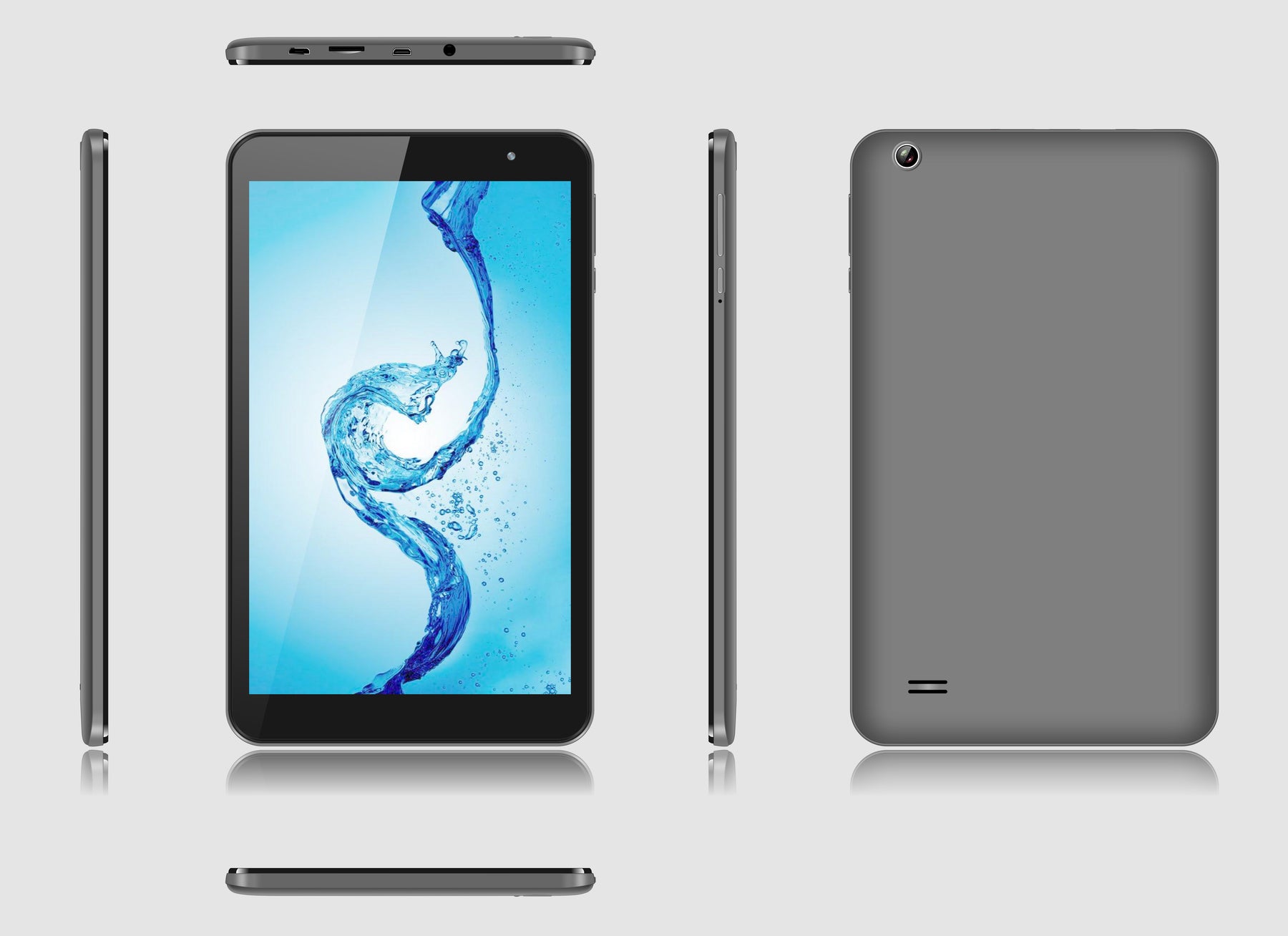 2021 Best Andirod Tablet PC
Tablets are great for playing games, reading, doing homework, keeping kids entertained in the back seat of the car, and a whole lot more. There are countless tablets on the market, but which one is right for you?
Is a tablet right for you?
Maybe your heart's already set on a tablet, and if so, feel free to skip this bit. If not, it's good to know there are other options similar to the tablet that you may not have considered:
Ultrabook: They're ultra-portable, affordable and designed to have excellent battery life, but with most of the speed and features you'd expect from a full-sized laptop.
E-readers: If you use your tablet mainly for reading books, then you may want to consider a Kindle Ereader or Kobo. 
Convertible tablet: Also known as a two-in-one or hybrid laptop, it has the power and performance of a laptop computer, with the convenience and versatility of a touchscreen tablet via a removable or foldaway keyboard.
Android, Apple or Microsoft?
The OS affects which content ecosystem you're tied to - Google Play (Android), iTunes (Apple) or Windows (Microsoft). Each has their own app store and though they might all have some of the same apps, they're not interchangeable between platforms. So if you have an Android, an Apple and a Windows device, you'd probably have to buy the same app three times to run it on each platform.
Apple's iOS Apple boasts more than a million apps in its App Store, with around half that number having iPad-specific versions.
Google's Android OS Android is available on a wide range of tablets from different manufacturers, so you have a wide choice of hardware with now as many apps
Microsoft The full Windows 10 environment is available on most Microsoft tablets and two-in-ones, so you can easily use existing Windows programs. There is also a cut down version (Windows 10 in S Mode) which you can use and upgrade to the full version but only once.
What to look for Screen size
As with laptops, screen size on tablets is measured diagonally from corner to corner and usually expressed in inches. Tablets typically fall into three categories: compact (5-inch to 8-inch), medium (over 8-inch to 11-inch) and large (over 11-inch).
A compact tablet is especially portable, lighter and easier to carry, as well as usually being cheaper.
Medium and large tablets provide a bigger screen area that can be especially useful for productivity apps, games and web browsing.
Screen resolution
Display resolution is expressed in pixels-per-inch (ppi) and the higher the resolution the sharper text and images will appear. The display resolution generally ranges from 1024 x 600 pixels up to 2560 x 1700 pixels. Higher resolution screens require faster processors to manipulate all those extra pixels and consume more power, affecting the device's battery life.
Storage space
Most tablets vary in capacity from 16GB to 128GB. How much space you'll need depends on how you intend to use the tablet. All tablets are fine for general use like checking emails, browsing the web, and streaming videos and other content over the internet, because that doesn't require much information to be actually stored on the tablet itself.
Unlike most of the tablets from Microsoft and Google, the storage in an Apple iPad cannot be upgraded using an expandable micro-sd card.
If you like to carry around your music, videos and lots of apps, however, storage capacity on the tablet will be an important consideration. For light use, 16GB may be enough, but remember that the tablet operating system and mandatory apps will take up a decent amount of that space even before you put your own content on it. For many people, 32GB is becoming the starting point, especially when you consider that many games can now be more than 1GB in size.
Tip: If your tablet has external connections like an SD card or USB slot (as many Android and Windows tablets do), you can get away with less storage internally. Extra storage can be added via a memory card, USB flash drive or even an external hard drive. There are also wireless storage devices for tablets without hardware connections, like the iPad.
Online access
Most tablets have Wi-Fi built in, and many offer a version that includes mobile broadband - 3G or 4G - for data, but that means signing up for a separate plan. The other option is a Wi-Fi only tablet. These can be used, as the name suggests, over Wi-Fi connections, but also by using your smartphone as a mobile hotspot (available on most recent models). However, a 4G tablet with its own plan may be worthwhile if your phone plan is restricted to 3G.
Hardware connections
Although connections are a major consideration for PCs and laptops, they're less so for tablets, most of which use a combination of Wi-Fi, Bluetooth and apps for storage and transfers. Apple tablets have little in the way of hardware connections, though some devices can be added via adapters to the tablet's dock port, or wirelessly by purpose-built devices. Android tablets generally offer more variety in hardware connections, with a USB port, HDMI-out or memory card slots for extra storage being common.
Tip: You can usually connect a keyboard or monitor via Bluetooth if you don't have a USB or HDMI plug.
Battery life
Battery life is important due to the ultra-portability of tablets. Ideally, they should last a full day of normal use before you need to recharge.
Processing speed (GHz)
The processing speed of your tablet, measured in gigahertz (GHz), isn't such an important decision in your tablet choice as it is when choosing a desktop or laptop computer. That's because there aren't so many processor options. iPad models all have the same processor in each generation but with Android-based tablets it's very difficult to compare speeds between models due to the different processors used.
Android vs. Apple Tablets
Android tablets make great media players, ebook readers, and kids' devices (if you want a tablet specifically for children, check out our story on the best kids' tablets), but they rarely compete with iPads when it comes to versatility and performance.
Generally speaking, the greatest strengths of Apple's iPadOS are twofold: It's very clean and intuitive, and the numerous apps that you can buy right on your tablet—more than one million iPad-specific titles at the time of this writing—work uniformly well, with a very few exceptions. The downside of iPadOS is that while recent upgrades have improved multitasking, it still can't handle multiple users per device, and transferring files between apps is still kludgey. iPads remain a supplement to, not a full replacement, for MacBooks. iPads also have the best selection of accessories, including the outstanding second-generation Apple Pencil.
Google's Android OS gives you a choice of hardware from several different manufacturers and offers maximum configurability, a top-notch notification system, fast and smooth web browsing, and seamless integration with Google applications such as Gmail, Google Maps, and Meet for video chat. Android also includes support for multiple user logins, so you can share your tablet with a friend or family member, a useful feature that's missing in Apple tablets. (Apple's Family Sharing works the other way around, giving multiple people access to shared data and services.) That said, most Android tablets ship with an older version of the OS, and few get updates.
What's the best tablet under $200?
Judging purely on price point, it's hard to beat the Amazon Fire HD 8 for the best tablet on a budget. You'll have access to all the content you can consume, as well as Alexa's voice-activated assistance, without having to hit three figures. The one caveat, and it's a big one, is the fact that Amazon's app store is very limited in comparison to what Apple and Google Play offer. While there are ways around these garden walls, a fully-featured tablet shouldn't require workarounds, so here's our suggestion for the best tablet under $200.
Cost
Prices for tablets range from below $150 to more than $2000 depending on size, capacity and connectivity options. The convertibles we tested ranged in price from under $500 to $1700.
Our laptop reviews include tablet hybrids.
See How We Test Tablets
Amazon's Fire OS is a branch of Android with its own user interface and its own default apps. It's designed to be clear and easy to use for consuming Amazon content and for streaming video from various services, and it's easier to use than standard Android if most of what you're doing is web browsing and accessing your Amazon library. It's less flexible for customization, though.
Which Tablet Has the Best Apps?
What's a tablet without quality apps? If you want third-party apps specifically designed for a touch-screen interface, nothing out there beats the iPad and its huge library of programs and games designed specifically for Apple tablets. The App Store is well curated and monitored, offers a deep selection, and includes every popular app you can think of. If a wide range of compelling apps that look good and work well on your tablet is your main priority, Apple is your best bet. For more, see the 100 best iPad apps.
Android has made great strides in app selection, but it's still not home to as many as Apple offers. It's tough to say exactly how many tablet-optimized Android apps are available, but it's far fewer than Apple boasts. There are also Android phone apps, which look decent on a 7-inch tablet, but less so on a 9- or 10-inch one. Check out the 100 best Android apps for our top picks.  
Amazon tablets don't have access to the Google Play store, so they have considerably fewer apps available. There are plenty of people who have hacked the Play store onto Amazon tablets, but that violates both Amazon's and Google's terms of service and can't be considered a reliable solution. Though they have their own app store, which is a subset of Google Play, you should consider Amazon tablets designed to be used with the apps Amazon recommends.
What Size Tablet Do You Need?
This consideration is a bit obvious, but size - both screen real estate and storage capacity - is important to consider. First things first: When you hear a term such as "10-inch tablet," this refers to the size of the screen, measured diagonally, and not the size of the tablet itself.
7- and 8-inch tablets are considered small-screen; 9-inch tablets and above are considered large-screen. Apple's iPads, Amazon's Fire tablets, and Samsung's slates all come in small- and large-screen iterations. And more than ever, phones are blurring the lines with tablets. Folding phones such as the Samsung Galaxy Z Fold3 can easily do double duty as tablets if you're willing to pay a hefty premium.
Screen resolution is important too, especially for ebook reading and web surfing. A sharp, bright display is key. If you're in the market for a 10-inch tablet, look for a display with a resolution of at least 1,280 by 800 pixels.
The low weight of a tablet is one definite advantage it has over a laptop—but with large-screen tablets typically weighing around a pound, they're not nearly as light as smartphones. After you hold one with a single hand while standing up for 20 minutes, your hand will get tired. Setting one flat in your lap, rather than propped up on a stand, can also be a little awkward. And few tablets will fit in your pocket, unless you're wearing a very large jacket. If you want pocketability, you might want to consider a phablet.
Cloud (off-device) storage is an option for many tablets (Amazon Cloud Storage for Fire tablets, iCloud for iPads, Google Drive for Android tablets), but when it comes to onboard storage, more is always better. All those apps, when combined with music, video, and photo libraries, can take up a lot of space. Some Android tablets feature a microSD slot for additional storage, but it's worth noting some apps will not work from a microSD card.
Wi-Fi-Only vs. Cellular Tablets
Some tablets come in a Wi-Fi-only model or with the option of always-on cellular service from a wireless provider. Unless you constantly use your tablet in an area without Wi-Fi or are a frequent international traveler, you're probably better using your smartphone as a Wi-Fi hotspot and saving the extra money you'd spend on an LTE tablet. You can also buy a dedicated mobile hotspot, which won't kill your phone's battery life. Some even double as backup batteries to charge your tablet.  
The Top Tablets (for Now)
The tablets chosen here represent the best Android and Apple options across a variety of price levels. That said, there are plenty of other great tablets out there, and one might be right for you. For the latest lab-tested reviews, check out our tablet product guide.
What are the best tablets?
The iPad is synonymous with tablets for a reason: when you buy the basic iPad, you're guaranteed to get a great screen and strong audio. But when it comes to picking the best iPad for most people, we tend to push people towards the new iPad Air 2020. It may be a little pricier, but if you want to use an Apple Pencil or an attachable keyboard, it's the best iPad that doesn't cost an arm and a leg, as it supports the Magic Keyboard and Apple Pencil (2nd Gen). If you don't plan on typing a lot, though, the new iPad mini is worth considering. The iPad Pro is the best tablet for those who want a device for work and play; available in both 11-inch and 12.9-inch versions, the new iPad Pro 2021 delivers great performance and a great screen, especially if you splurge for the 12.9-inch version with its new mini-LED display.
The best tablets you can buy today
How to choose the best tablet for you
Start by thinking about the operating system you live in, which means opening your pocket and thinking about how much you rely on your smartphone. iPhone owners may jump straight to the 7th Gen iPad or iPad Pro, and they'd be right to do so - iMessage integration and the shared app ecosystems across iOS and iPadOS are an ideal combination. But if the iPad Pro is too expensive and the 7th Gen iPad isn't powerful enough, the iPad Air's faster CPU makes it the iPad to definitely consider, though I can't blame budget-conscious shoppers for going with the regular iPad.
Android folks have a wider set of options, but since Android apps aren't thriving on tablets as much as anyone would hope, this is a good time to consider all of your options. Yes the Galaxy Tab S6 has a fantastic screen and Android apps, but isn't Windows 10 a more capable platform? If you're nodding your head "yes," then the Surface Go 2 is the best tablet for you. That all being said, if you've got a big enough family, and you're all living in the Amazon Prime ecosystem, go for the Fire 7 if you're trying to fit to a budget, and the Fire HD 10 if you are tired of devices that don't have USB-C.
How we test tablets
First, we run as many benchmarks as that tablet will allow, to see how fast they are in ways that can be compared directly against competitors. We say "will allow" as some tablets, like Amazon's Fire slates, have trouble with side-loaded Android apps. We then use colorimeters and light meters to measure how colorful and bright these tablets' screens can get. After that, we put them through our in-house battery test, which times how long it takes - while surfing the web with brightness at 150 nits - to drain a tablet of a charge.
After that, we do the same things you do - browse the web, watch YouTube, play games, compose emails - and then a lot more. We try and write some (or all) of our tablet reviews on the tablets we're testing, if there's a keyboard for it that is. Nobody wants to write a magnum opus on a glass screen, trust me.
What should I look for when buying a tablet?
The main things to consider are how much you want to spend, and what operating system you want - with Apple's iPadOS and Android being the two main options. Then think about what else matters to you in a tablet - be it size, power, camera or battery - and choose accordingly.
What tablet can replace a laptop?
If you're hoping to get serious work done on a tablet then an iPad Pro, such as the iPad Pro 12.9 (2021), would be a good option. This has a big screen, lots of power, and supports a keyboard accessory. For an Android alternative, consider the Samsung Galaxy Tab S7 Plus, which has similar selling points.
What are the best tablets for the money?
Apple and Microsoft continue to dominate the best tablets rankings, which largely consists of Surface devices and iPads. The best tablet for the money is the iPad Air. It might not offer the same power as the iPad Pro, or the portability of the iPad mini, but its size and price are what will attract everyday consumers.
If you need extra power or want a tablet to replace your laptop, then the 12.9-inch iPad Pro is the best option. Its speedy M1 chip can keep up with most laptops and the Retina XDR (mini-LED) display is gorgeous when viewing HDR content. And now that it has mouse and trackpad support, the larger iPad Pro is a genuine laptop replacement. Just behind the iPad Pro is Microsoft's Surface Pro 7 (or the Surface Pro 7+ for business users). It too has a gorgeous display and fast performance. We even prefer its keyboard accessory over anything Apple sells.
If Apple and Microsoft aren't your cups of tea, give Amazon a shot with Amazon Fire HD 10 tablet. The company's Fire tablets are still going strong, and are a good option if you're primarily using the tablet for consuming entertainment. Also on this list is the excellent Samsung Galaxy Tab S7 Plus, an Android tablet with a DeX desktop interface, which can be used to double as your laptop.
How long before I need to charge it?
As for battery performance, most tablets will give you around 8-10 hours of use. So you can use it all day and get it charged up overnight. Certainly how long the battery can last depends on what you use it for and the age of the tablet. If you really need to use it intensively for long hours with no access to a power source then you might want to consider getting a portable battery pack.
I have no computing experience
If you haven't used a computer before or have minimum computing experience, then a tablet is an excellent starting point. Many of our clients and students found them easier to learn to use. Many prefer their tablets to their laptops for everyday casual use. However, it is proven that tablet is not a magic solution. You would still need some help to set it up and to learn to use it. Our friendly local IT experts and tutors are more than happy to provide such help. 
Have I got any preference on the look and feel of the tablet?
With so many tablets on offer in the market, some of them might feel very plasticky; some might feel more luxury with nice design details and nicely crafted metal; some come with multitude of colors and accessories; and some have screen that looks great and some looks a bit dull and dim.
Aesthetics, look and feel are very personal things. As the saying goes ''One man's meat is another man's poison''. So we would strongly recommend you to go and see the tablets yourself. Go and visit any electronic stores, check out the tablets on offer, touch them, feel them, look at the screen and play with them, don't be shy! Don't rush into getting one because it is a bargain. Remember, you are going to spend many hours with it. It makes sense to spend some time to get to know them. A good tablet will last you many years.
Finally, there is one thing we always tell our customers to do is to hold the tablet and check the weight and balance. Since you are going to spend a lot of time on it, holding a tablet that is too heavy for you is just not ideal. For example, the weight of the old iPad Air was great, where as the weight of the older iPad 3 or 4 were a bit on the heavy side.
FAQs:
Q: How do I choose a tablet?
Ask yourself whether you want the top media player or a productivity tool. Evaluate if you already have a deep investment in a specific brand's ecosystem (think Apple, Google or Amazon). Determine if you're going to want to extensively accessorize. Consider whether this is a replacement or extension of a computer. These answers will determine where you sit on the casual-to-fully committed spectrum and help you choose a tablet.
Q: How many GB do I need for a tablet?
How many GB you need depends on whether your intent is to consume or create content. If it's solely the former, you're probably fine with the base model storage. If it's the latter, get the most storage you can afford—especially if you're buying an iPad, which can't be upgraded after purchase. If you're selecting an Android tablet, pick one with a microSD slot and you can expand storage later.
Q: How long should a tablet last?
It used to be that each year's new models were revolutionary, but now they're more often evolutionary. Manufacturers are likely to support their devices for four to five years before considering them obsolete, though healthy battery life for a modern tablet is closer to three years (a number that will fluctuate depending on frequency of use and recharge). So a modern tablet should last between three to five years (the more advanced the model, the longer its software updates and support lifecycle).
Q: A final word on shopping for the best tablet
Whether you're a reader or an author, a filmmaker, or just getting the most out of your Netflix subscription, you're probably going to spend a lot of time looking at your tablet. So choose wisely. As long as you clearly identify your needs, the best tablet for you will feed your hunger for media and/or expression without sinking its teeth too deeply into your wallet.